Wooden Wick – S Wood Wick – 80mmW X 100mmH (30pk)
Having issue with selecting location?
Please use Google Chrome or Firefox for optimal function Or Contact Us.
Description
Create a different ambiance for your candles with a crackling double wood wick. Each wick includes a metal tab.
USAGE
---
Enhance Your Candle's Ambiance:
Transform the atmosphere created by your candles by incorporating a crackling S Wave wood wick. Every wick comes complete with a metal tab for your convenience.
Product Specifications:
Thickness: .05mm
Wood Wick Dimensions: 80mmW x 100mmH
Metal Tab Dimensions: 13mmW x 16mmL x 10mmH
Package Content: 30 wood wicks and 30 metal tabs
Usage Instructions:
Please keep in mind that the vessel diameters provided below are mere suggestions primarily for glassware usage. We strongly urge all users to perform their own wick tests, especially when dealing with various wax and oil blends that are part of their creative process.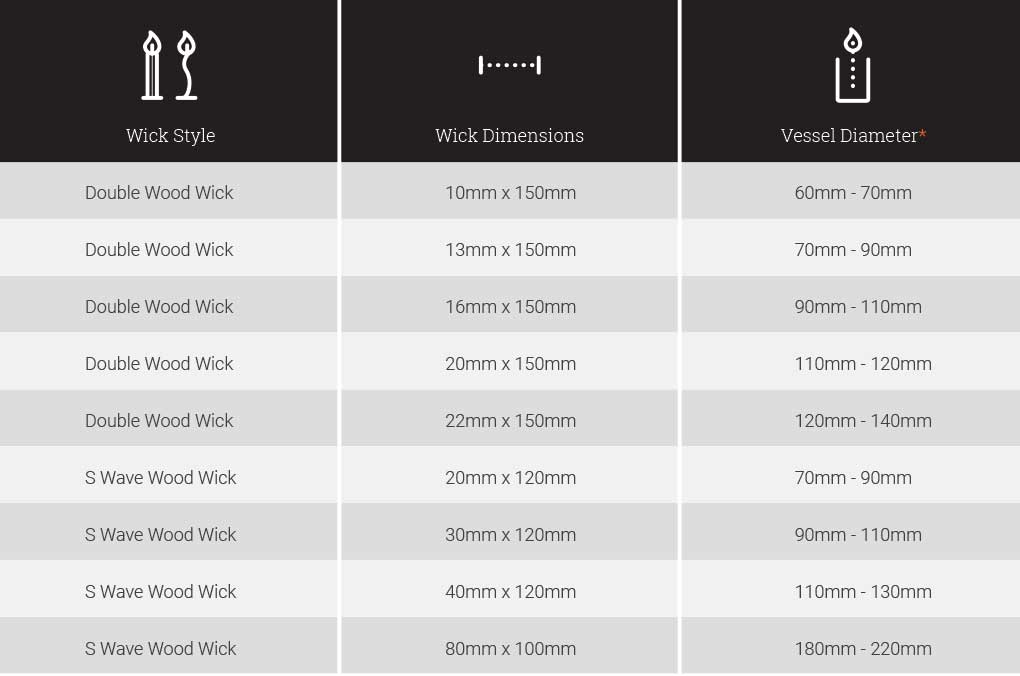 https://luxurycandlesupplies.com.au/wp-content/uploads/2020/06/wbl_wood-wicks_burn-rate-chart_01_v3.pdf
Reviews : 0